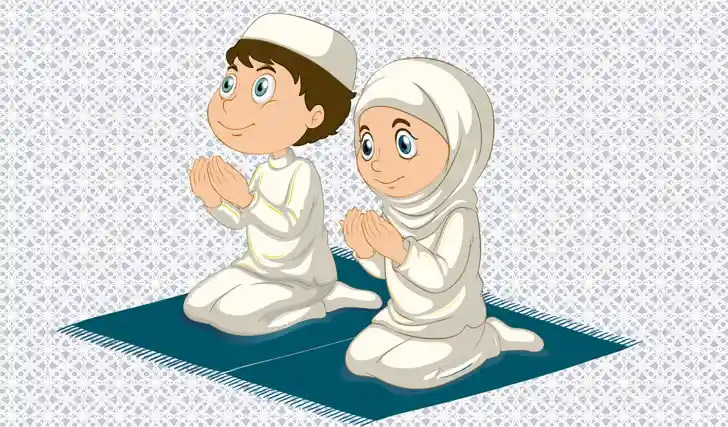 In every Muslim life after offering Faraz Prayer, Salat, Namaz's recitation of Arabic Masnoon Duas is essential to Allah Almighty. Dua is a compulsory part of Islam that help you to stay in touch with Allah in all kind of problem that you are facing in your life. Only Dua is the solution after prayer. Always ask for help through Dua from Allah(SWT) in your difficult time and be patient. You get the great reward of your saber. Allah rewards the person more who always be thankful for the things that they have in their life.
Therefore, Allah knows well what's in your hearts. You make Dua any time you want there is no fixed time for making dua to Allah. Only Dua can change your life it does not matter what has been written in your fate. Our teacher will teach you in online classes learning different supplications like Ramazan ki Dua, Dua e Hajat, and Duain after Namaz in English and also tell Urdu translation of Duas. If you need to learn Masnoon Duas in Hindi they also teach your child. We are offering these services globally to everyone.
Dua after Namaz is essential for Everyone:
There are many duas that you recite after Faraz Namaz and then make Dua to Allah (SWT). The famous Tasbeeh after Faraz Namaz is reciting the names of Allah Alhamdulliah 33 times, Subhan Allah 33 times, Allah hu Akbar 34 times, Ayat al Kursi, and many other tasbihs that you want to recite for wealth, health, forgiveness, protection, and success, etc. Dua e Hajat will fulfill your desires at the right time.
Learning Masnoon Dua for Child is compulsory in the daily routine of life:
Moreover, Our professional teacher delivers a lesson on learning Masnoon Dua to your child. Our tutor will teach a different set of duas to your kid for the daily needs of life. For example, waking up and before sleep Dua, before and after eating dua, dua before entering with the left foot and leaving the toilet with the right foot, and Dua for an increase in knowledge, before and after entering the house, the start of new journey dua, etc. Allah blessed the Muslim people with supplication in every event of life. Every dua is recited on a specific occasion according to need.
Masnoon Dua in English for kids:
However, We have trained teachers that will teach your kid duas in English. Our teachers are multilingual. In online classes, they provide a friendly environment for your kid for good acknowledgment. They tell them about the importance of Dua in every situation of life. Dua is the only way through which we connect to Allah Almighty. They give you to learn Dua on daily basis then you memorize it earlier. After that, start reciting dua in your everyday work that makes your life joyful and easier.
Masnoon Duain for Ramzan with Urdu meaning and Translation:
Importantly, Our expert tutor delivers Masnoon dua lecture with Urdu translation. If you know the meaning of each Arabic word then it will clear your all confusion regarding duas. Hence, if you start reciting Dua before your work then the end of your work will be happy. You become a more focused person while making dua after worship. In the blessing month of Ramazan, we get a double reward from Allah. Spending more time in recitation of the Quran and Nafli Ibadat will rank your good deeds. Everyone tries to overcome and avoid sins and recite Astagfirulah Tasbeeh for the sake of forgiveness from Allah. So book your free trial classes with us today.