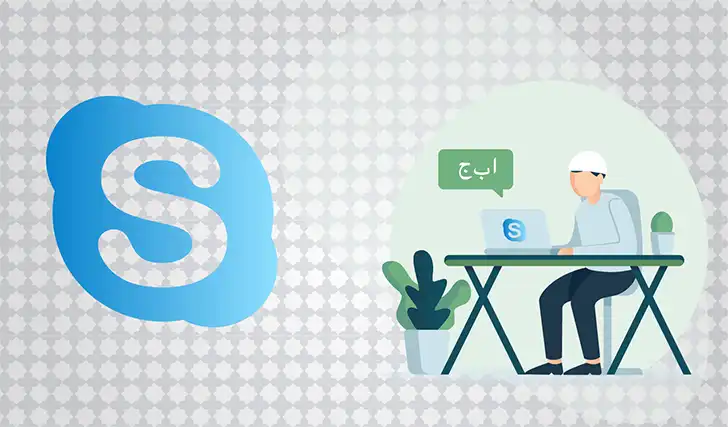 Minhajul Quran Center provides you with online Skype Quran classes and experienced teachers at a worldwide level. Furthermore, They will use exclusive methods of teaching via Skype classes. You learn Quran Pak in less time effectively. Our students will recite Quran Recitation properly and fluently. Technology improves collaboration between learner and teacher. You can schedule your online Quran classes in your free time. We have to make your Quran learning journey notable for you and your kid. We have 3 free day trial classes so join us today.
Learn online Quran on Skype at a worldwide level:
However, In Non-Muslim states it tough task to search for trustworthy and experienced teachers for Quran learning. Minhajul Quran Academy offers several Quran courses to Muslim citizens. They were residing in the USA, Uk, Australia, Germany, Canada, and other western countries. We want to educate every Muslim kid, woman, man, and adult of all group ages. Hence,  The Arabic language is difficult for Non-Native but our teacher teaches you a lesson in the simpler method for better understanding.
Pros of Online Quran via skype:
You can ask questions from your teacher while taking online classes.
Our tutors are available for teaching you Quran Pak online 24/7.
We offer you one-to-one online Quran Classes globally.
Schedule your classes in your free time.
Our teachers give more time to slow learners.
In one to two classes the teacher will identify a weak point and start focusing on it.
Our teacher will tell your child about how to do Wadzu and offer Salat.
Our teacher engages the minds of your kid while taking lectures.
We will always encourage the students whose performance is best among others.
They teach you Masnoon Duas for daily life.
After receiving the knowledge of Islam they connect with Allah and will stronger day by day.
Firstly, your child learns Noorani Qaida to the recognize Arabic Alphabet.
Then they learn Tajweed rules and connecting of the letter for making sentences
In less duration of time, they start reciting Quran smoothly and fluently.
At last, enroll your child in your desired course.
Free Quran Classes Online Via Skype:
Importantly, Minhajul Quran Academy offers you the greatest opportunity while providing free Quran Classes online through skype. You can avail our 3 free days trial for checking our education and the teachers live that will be going to teach you. So what are you waiting for in enrolling yourself in free trial classes? We assure you it will change your Quranic learning journey. They always prefer to teach kids according to their capability.
How our Quran Teacher conducts Skype classes online:
Moreover, Our Quran teacher prepared the lecture and then delivers the lesson to students. They are experts in their skills and know well how to handle students in online skype classes. However, They will keep the learner's minds engaging and motivated with different activities of learning the Quran that develops their interest more and more. All Muslim kids, ladies, and adults take online classes via skype. Our teacher shares the screen, whiteboard, and voice on a video call for exchanging their thoughts. Our learners will be learning in a secure environment as the result their productivity increases in their performance.
Online Quran Teaching through skype:
Therefore, Nowadays online Quran teaching via skype becomes a trend for people who can't take physical classes. For instance, Now the Internet makes life easier and more comfortable for everyone. Our trained know how to deliver effective teaching via online Quran classes. They tell you your deep knowledge of Islam that should you have to know for spending life on the path of Islam. Start your Free Trial Today.